explore a world of flavour
Serving breakfast, lunch and dinner, it's a lovely spot for laid-back dining whenever hunger strikes.
Safari video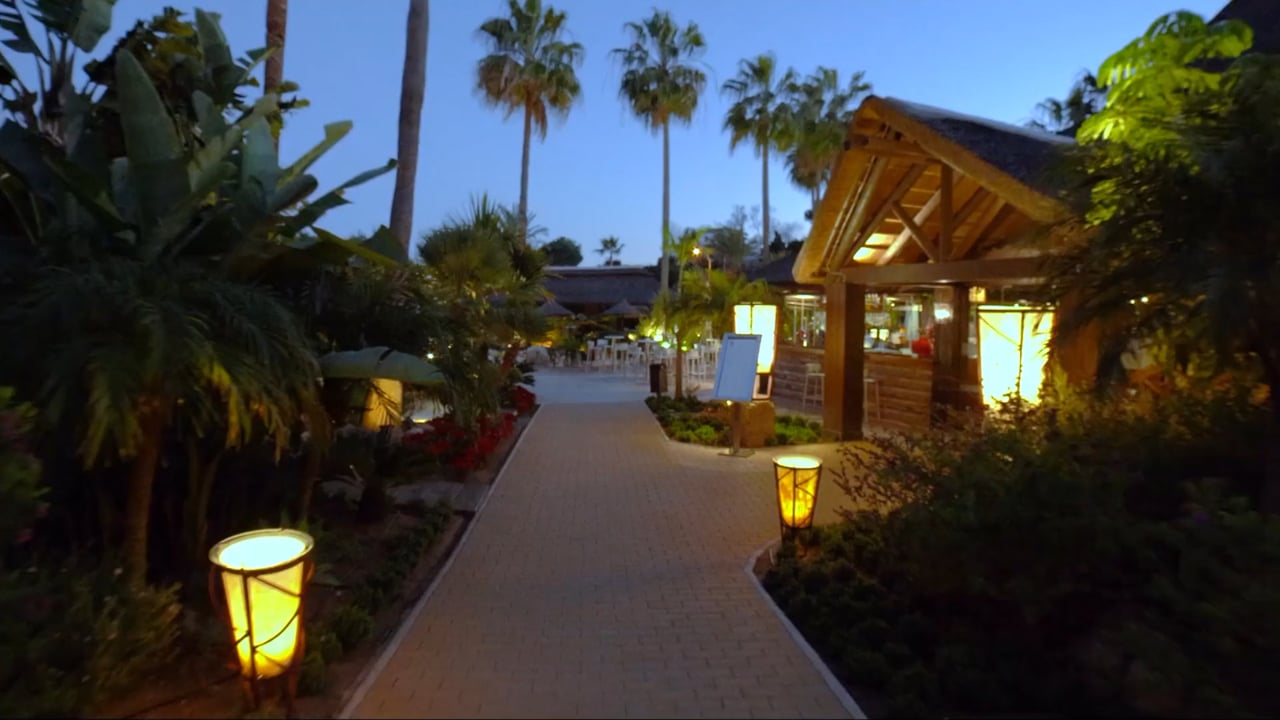 SAFARI
a special but relaxed ambience
Set within Wyndham Costa del Sol, Safari oozes holiday vibes with its rainforest-inspired interior, large sun-dappled terrace and super-friendly staff.
SAFARI
BREAKFAST
The breakfast menu features a range of cooked-to-order classics along with a good selection of healthy and vegetarian options. Continental breakfasts are also on offer with delicious cold cuts, cheeses, fruits, pastries and cereals – all served with freshly brewed coffee and tea, juices and smoothies.
SAFARI
LUNCH
At lunch, guests can enjoy light snacks and refreshing salads or heartier dishes including hot sandwiches, pasta and burgers. Why not order a cold bottle of wine and make an afternoon of it? Our sunny terrace is the perfect setting for a long lunch, Spanish-style, with plenty of shade for hot days.
SAFARI
DINNER
The ever-popular Safari has daily specials alongside a menu featuring many Spanish classics, pasta, fish, meat and plant-based dishes. The wine list features a range of local and international drops and the desserts are seriously drool-worthy. This is a place to linger over your evening meal with live entertainment ensuring a fun atmosphere.
SAFARI
SANTA CRUZ SUITES VIP AREA
Treat the family to a fabulous day of blissful relaxation with our VIP Poolside Experience.  Spend all day lounging by the pool in the comfort of your own luxe Balinese bed big enough for all, enjoying super-fluffy towels, chilled refreshments, a delicious lunch and waiter service. Availability is limited so be sure to book in advance.
Please note: Seasonal operating hours. Reservations: Essential.
DISCOVER MORE
SAFARI
HAPPY HOUR & LIVE ENTERTAINMENT
Don't miss Safari's daily happy hour for colourful cocktails or cold beers in the early evening before sitting down to à la carte dinners. The evening brings a special but relaxed ambience to Safari with candlelit tables and live entertainment.
ZAC'S RESTAURANT & BAR
Experience delicious food and a wide range of drinks in the relaxed atmosphere of Zac's Restaurant & Bar.
ALL RESTAURANTS & BARS
Wherever the mood takes you, Wyndham Costa del Sol is dripping with fabulous places to eat and drink.